We Make Neon Beauty Salon Signs for Stunning Decor
The ambiance in a beauty salon says everything about the ethos and warmth of the business itself. We make high quality neon signs for beauty salons - including but not limited to nail salons, hairdressers, spas, eye lash and brow salons.
A neon sign in your beauty salon will add touch of flair and vibrancy that is unparalleled. A neon salon sign draws the eye, focuses the attention, and allows the salon owner to focus on the quality they think makes their business unique.
Fill out the form and start a discussion with your team of experts who can help your beauty salon really stand out, and shine bright!
Clients who bought a neon beauty salon sign say ..
Contacted Voodoo on a Friday and by the following Friday I had the signs at my salon.
Thanks Voodoo, so fast!
Recommended.
Easy design process for our logo and design. Looks beautiful on the wall at the salon.
I changed the design a lot so I appreciated Sheila's patience with me.
The custom sign looks wonderful with our design. Perfect for our salon.
FREE Design & Quote for a Neon Beauty Salon Sign
Let us know about your beauty salon sign idea and we'll come back to you with a concept design in 1 day!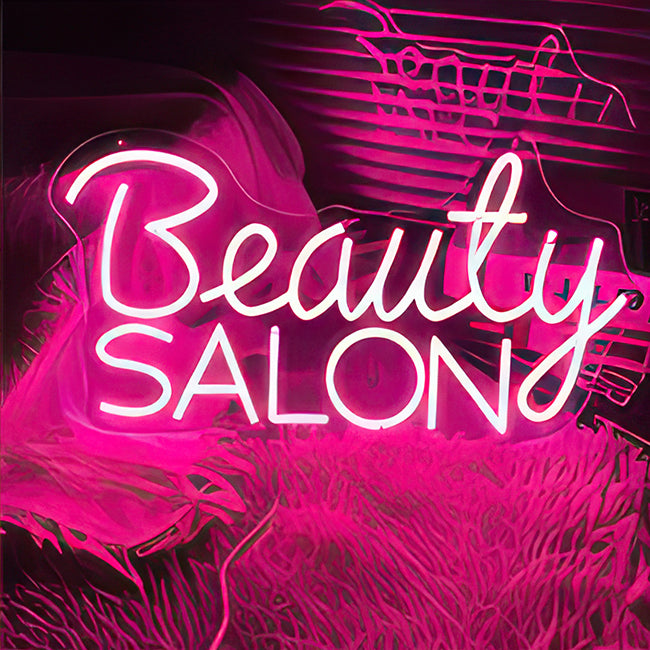 Be bold, vibrant and unique
If you own a beauty salon then you fully understand how ambiance and decor are vital to the success of your business. A high quality beauty salon will have the most beautiful and vibrant atmosphere, often with a cutting edge of design incorporated.
A neon beauty salon sign is that cutting edge, or vibrancy and design that can elevate your salon to the next level. It makes a salon not only stand out but also adds to the warmth and welcoming environment in your hair salon, nail salon, or spa.
We specialize in designing and building neon beauty salon signs, that are uniquely designed for the business to stand out. Our neon signs are crafted meticulously to embody your salon's essence, offering an intriguing blend of style, substance, and radiance. From hair salons to nail studios, lash bars to spas, Voodoo Neon is your decor and interior design partner for neon solutions to invigorate your salon.
Our beauty salon neon signs are more than just lighting fixtures; they are a statement of your brand's personality. Crafted from high-quality materials, each sign showcases the perfect synergy of durability and elegance.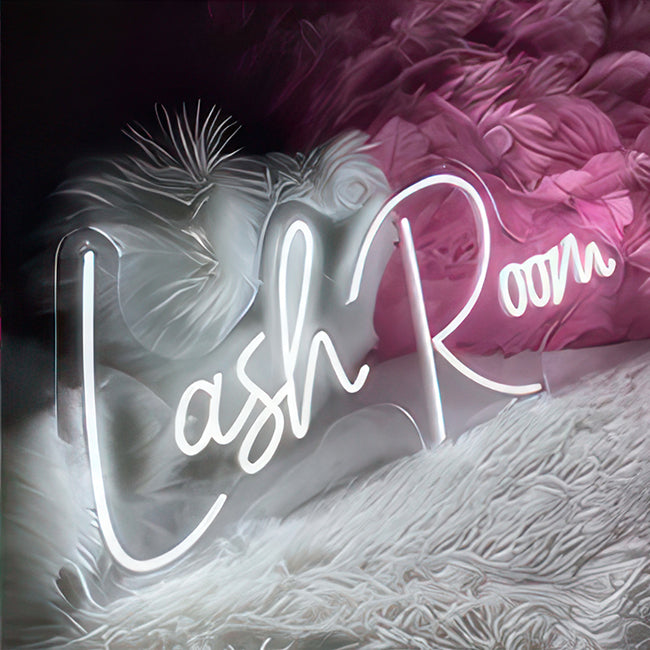 Ambiance is key to salon success
These neon signs are incredibly versatile, making them ideal for any salon type. Whether you're running an upscale hair salon or a chic nail boutique, these signs will not only enhance your space but also act as a magnetic beacon for potential customers. With their bold colors and enchanting glow, they instantly capture attention, drawing in foot traffic while adding a touch of glamour to your business.
Voodoo Neon understands the unique needs of every beauty salon. That's why we offer customization options that let you choose the perfect size, color scheme, and design for your sign. Our team of expert designers works diligently to transform your vision into an illuminating reality.
Experience the magic of Voodoo Neon's beauty salon signs – the perfect marriage between aesthetics and functionality. We help create an atmosphere that keeps clients coming back.
Remember: Your beauty salon is more than just a place; it's an experience. Take your ambiance to a new level, and you attract new customers and retain more existing customers!
Common Questions About Our Salon Neon Signs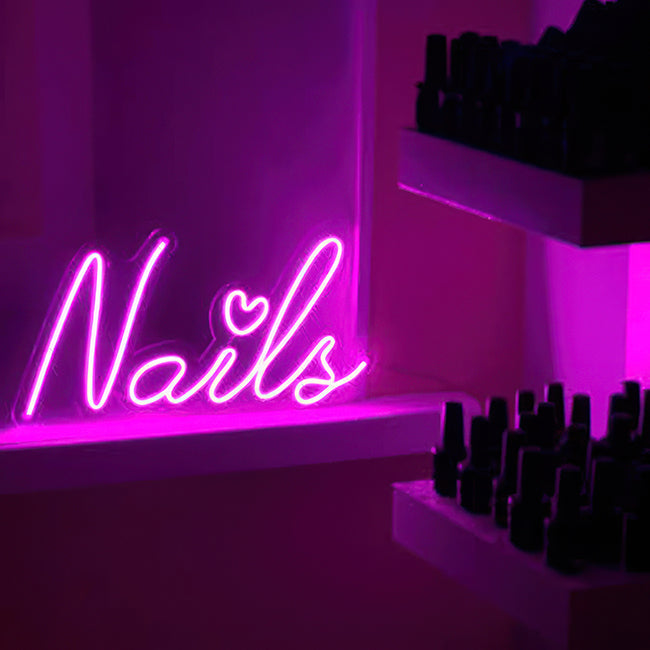 Why buy a neon sign for a beauty salon?

A few simple reasons:

It adds to the ambiance
It's pretty
It's colorful
It delivers a message of beauty
It's unique to your salon
Can I choose the words on the sign?

Yes, of course - Our neon signs allow you to choose the words and design you exactly want the neon sign to have.

Work with one of our consultants to refine the words, the design, and the look of the sign.

We'll give expert advice on the design, the sizing and what will and won't work.
How much do neon salon signs cost?

The typical neon sign for a salon will range in price from $350-$2000.

The price depends on the size, the complexity of the design, and the font used on the sign.

We provide a FREE no-obligation design and quote, please contact our team for expert help on this.
Does it come with a warranty?

Our neon signs all come with a 2 year warranty.
How much time to make the sign?

Our neon signs take 2-3 days to manufacture.
How long to ship the sign to me?

We use Fedex and/or UPS. Express Shipping from our factory is 5-6 days to all of the USA.
What does the neon sign come with?

Our neon signs come with dimmer and controller, power supply (USA certified), power plug, and your chosen hanging/mounting option.

The upshot is with all of this you have everything you need to mount or hang the neon sign, and simply plug it into the wall and it works.

You don't need anything else to have your sign working within 5 minutes of receiving it.
How do I take care of the neon sign?

Our neon signs are super easy to maintain and look after. we suggest turning off the sign when its the end of the day, or not needed.

We recommend dusting the sign down every week or so, to keep dust off the sign (this allows it to shine bright and not be hampered by dust sitting on the LED lighting sleeve).

LED light signs are robust, and don't really need for a lot of care.

Needless to say, don't get an indoor sign wet.
Ready-Made Neon Beauty Salon Signs
If a custom neon sign is beyond what you need then please consider buying one of our ready-made neon signs for your salon.
Questions about how to use neon in your beauty salon?
Contact our friendly team!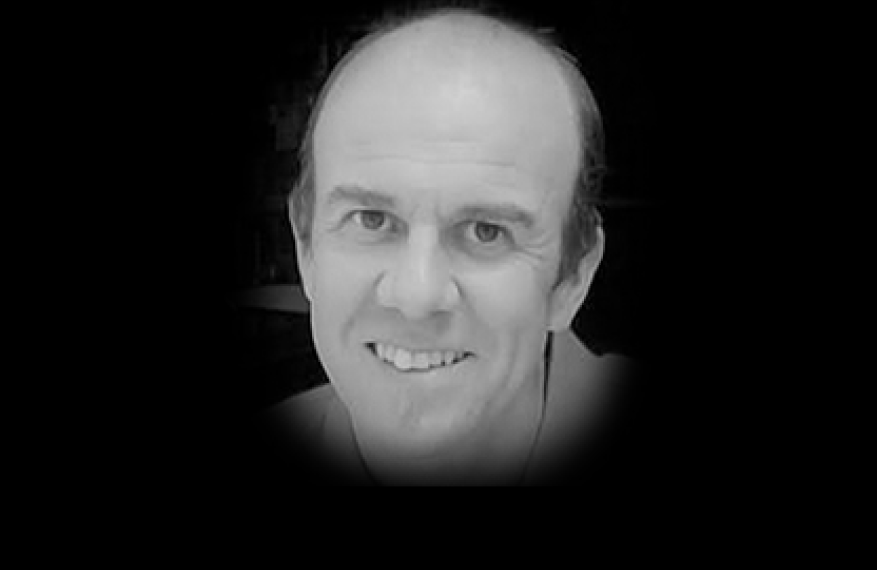 Chris has worked with several beauty salon owners to design and build custom neon signs to suit their salon. Includes nail salons, hairdressers, waxing, and spas.
With in-depth experience in how to make your beauty salon a warm and welcoming space for all customers who enter your business we tailor solutions to suit your needs.
Our neon beauty salon signs attract attention and make the space inviting - with bold messages and strong colors a beauty salon sign is going to improve the ambiance.
Let us help you with your beauty salon decor!
Brands That Trust Us