Inspiring ideas on how to use a neon sign
Ideas and Inspiration for Vibrant and Eye-Catching Custom Neon Signs
Are you ready to transform your space with the perfect pop of glow? Custom neon sign ideas are the best way to add a touch of excitement to any room. Whether it's for your home, office, or business, inspiration neon signs will undoubtedly make a statement.

These vibrant, eye-catching designs can be personalized to fit your unique style and taste. Imagine displaying your favorite quote or motto in bright neon lights! Or perhaps you'd like to showcase your passion for music or sports with a one-of-a-kind sign. The possibilities are endless with custom neon sign ideas and inspiration neon signs - let your creativity run wild and light up your life!


If you're a business owner looking to revamp your storefront or interior décor, custom LED neon signs are the way to go. Create an eye-catching sign displaying your company name or logo, and watch as potential clients are drawn in by the mesmerizing glow. Your business will surely stand out among the rest!
Common Questions About Creating a Neon Sign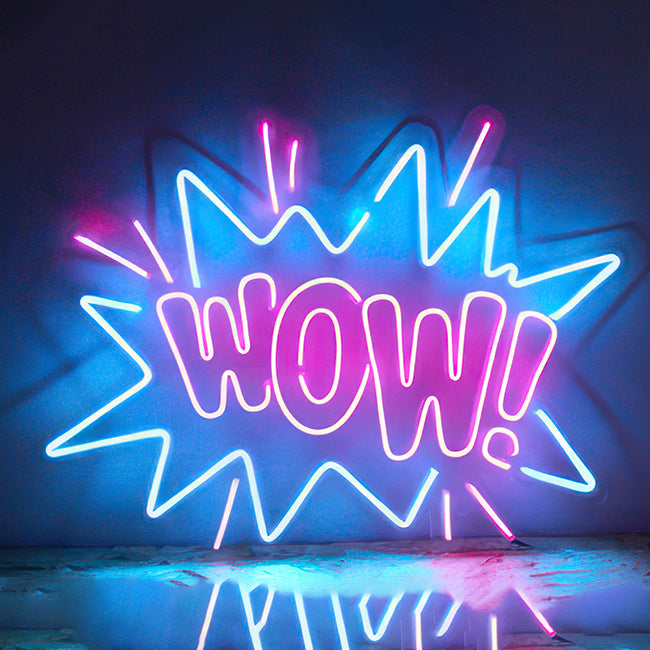 I'm not quite sure on the design I want - Can you help?

It's okay to not have a finalized design in mind when you talk with us - you might have an idea of what you want, but no actual design, that is fine.

We can take your idea, your thoughts, any inputs you have in mind, and then come up with concept designs. Our designers are experts in doing this.

We then work with you to refine the concept design to the point you like it, and approve.

You have control on the approval of the design. We work with you to make the design that you love. Once you approve of the design, we then make the neon sign.
I have an idea for a neon sign, can you build it?

Yes - We've built thousands of custom neon signs for customers. Ranging from 40 foot wide custom neon artwork piece for a gallery, to a 20 inch wide design for a wedding.

If you have a design or idea, we can turn that into a fully working neon sign.

We've never failed to help a customer yet - we're up for any challenge you throw our way. We can build the sign of your dreams!

Contact our team using the custom quote form, and we'll get to work on a design.
How much does it cost to get a custom LED neon sign?

Custom neon signs range in price from $300 to $10000.

The huge price range is based on many factor, chiefly the size of the sign, the complexity of the design and the specification of the sign.

As a cheaper alternative - we have a range of ready-made, cheap neon signs. We recommend choosing from our ready-made range if price is a challenge and you're happy with a more common design. Our ready made signs are pre-designed signs, are generally a cheaper, ranging in price from $150 to $1200 - mostly size affecting price, as we've already designed them.
My idea has a fine detailed design - can you make the sign?

Yes - If your design is very intricate we can do a UV print of the design onto the backboard of the sign, and then overlay LED lights on the main elements of the design, to highlight them in LED.

With this approach you get the complete and intricate detail of your design on the neon sign, while also getting the LED lights to really draw the eye.

Talk with our team about this, and get some examples of recent UV print + LED neon signs that we've built.
What colors can I choose?

We have a range of 21 colors to choose when making a neon sign.

Contact our team and we can share the color palette with you.
What fonts can I choose?

You can choose any font that you wish. We have a library of about 100,000 fonts, but we are not limited in what we can work with. We can design a neon sign to suit any font.
The neon sign I want is large, can you make it?

Yes - The largest sign we've built was about 40' (foot) wide or 500" (inches) wide.

We can make a large sign for you without much issue. We're experts in designing and building complex signs to fit frame setup, or mount on walls and buildings.

Contact our team to talk about your idea.
What is the process of turning my idea into a neon sign?

Colate any thoughts you have about the idea of the sign you want - even if it's just 1-2 sentences this will help our design team.
Contact us using the form on the Custom Quote page - Tell us about the idea > the colors, fonts, words you want, and if you have a logo or design, include that on the form also.
We come back to you with a concept design to suit your idea, and we ask for feedback
We iterate feedback and design until you are happy with the design and quote
We send over an invoice for the sign and you pay
We move the design into production, and make the neon sign for you
We send you post-production images and video of the sign
We Express Post the sign to you, providing you tracking details.
You receive the sign, check the sign, plug it in, and check all is okay

We aim to make the whole process easy, quick and thorough.
We turn ideas into inspiring and vibrant neon signs
Are you looking for a neon sign idea?Neon signs are a fantastic way to light up your space and make a bold statement? We've got a lot of cool ideas for adding that extra pizzazz to any room or event. These eye-catching, vibrant, and energy-efficient signs can be personalized to suit your unique style and preferences. Let's dive into some inspiration neon signs ideas that will take your space to the next level!

These articles cover a number of topics to give you plenty of neon sign ideas and inspiration on how you can customize a sign to suit your specific wants and needs.

Custom LED neon signs can be designed to display your favorite quote, mantra, or even your business logo. Imagine walking into your home office and being greeted by a bright neon sign that says "Hustle Hard" or "Dream Big." Talk about motivation! Plus, these signs make excellent conversation starters at parties and events.

For all the lovebirds out there, custom LED neon signs also make for romantic and unforgettable wedding or anniversary gifts. Picture a beautiful script font displaying your names intertwined with a heart, or the date of your special day in glowing neon lights. These personalized signs will undoubtedly become cherished keepsakes for years to come.

For those who prefer something more whimsical and fun, ready-made neon signs are available in various shapes and designs – from flamingos and palm trees to unicorns and rainbows. These colorful signs can create a playful atmosphere in any room, making them perfect for nurseries, playrooms, or even home bars.

Read our inspirational guides to give you plenty of ideas and thoughts on how you can design and use a neon sign for your setting.
Questions?
Contact us about your neon sign idea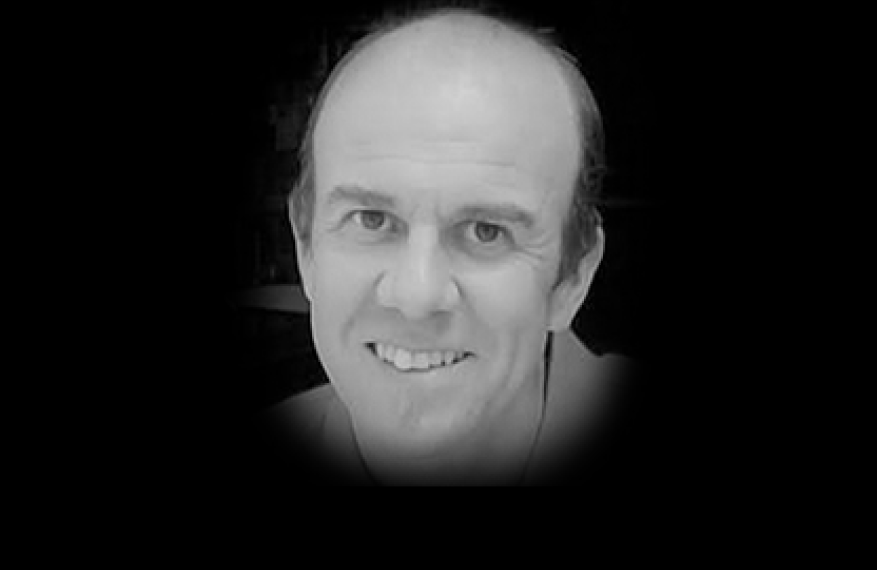 Chris is our subject matter expert whose vast experience in neon signs and use in exterior and interior design for business. With over 20 years experience in online.

He has helped many customers with their neon sign idea - turning it from a sketch on a piece of paper, or a rough design, into a working and top quality neon sign for business or room decor.

Founder of Voodoo Neon, Chris has worked with many businesses and individuals since 2008, helping them build the perfect neon sign for their specific need.
If you have an idea for a neon sign, and want expert advice please reach out to our team - we can help you turn it into an incredible neon sign!
Brands That Trust Us