We Design Amazing Neon Light Signs for Lounge Decor
Having a warm, friendly and welcoming atmosphere in your lounge room is crucial for healthy living.
We design and manufacture stunning neon light up signs for lounge room decor - our neon lounge signs elevate and warm the room tone, while also delivering vibrant and fun messages.
We make the process of creating a custom neon sign for your lounge as simple and easy as possible. Our attention to detail, combined with our use of only the best components means our signs are unparalleled in both quality and refined finish.
Contact our team today and we can help build a custom sign for your lounge room today!
Customers who bought a neon sign for their lounge said ..
Thanks to Chris and Voodoo design team.
It took a while of back and forward, and you built precisely the idea I had in my head.
Looks great on the wall.
Thanks for the neon sign. Wow! So bright!
Couldn't have asked for an easier way to get my sign built.
Chris was super helpful, made my life easy with a complicated design.
Get a FREE Quote for Lounge Room Neon Light Signs
Tell us about the custom lounge light you want and we'll design and quote within 1 business day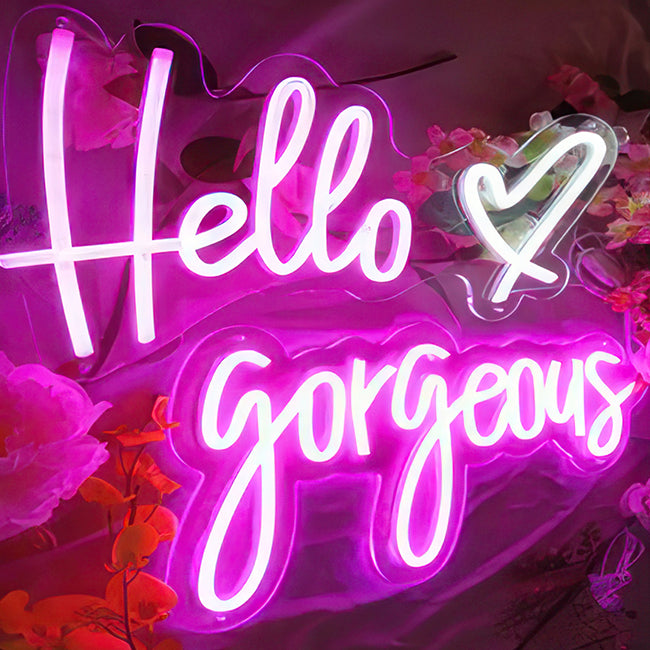 Breathtaking lounge room ambiance
Unleash the power of illumination with a custom neon lounge sign from Voodoo Neon. This isn't just any LED light; it's a beacon of uniqueness, an emblem of your personal self and individuality - a glowing testament to your taste and style in your living room. Our custom neon light signs artfully blend top-notch LED technology with an irresistible aesthetic appeal, creating a luminous ambiance that both draws the eye and also delivers a bold strong message.
Crafted meticulously from premium quality LED lights, our neon lounge signs make an ordinary space an extraordinary haven of vibrant colors. The LED lights give off a warm radiant glow that will set the tone in your lounge room. The striking bright tones instantly transform your lounge into an inviting and warm space. Whether you're looking to jazz up your own home lounge or want to give your commercial lounge a signature touch, a bold neon sign is a perfect choice.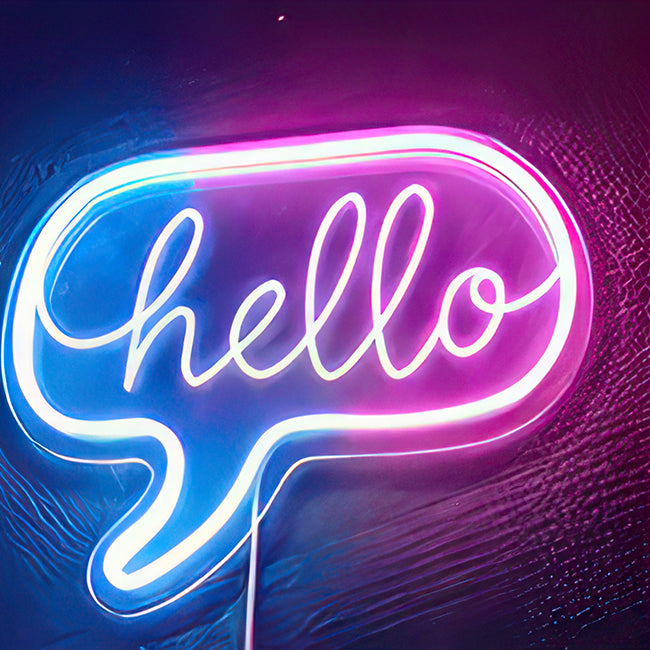 More than just a simple light
This isn't just about lighting a space. Our custom neon signs also bring your vision to life in the form of neon wall art. With Voodoo Neon, you're not just buying a product; you're investing in a tailored neon experience to fit your neon sign idea. Our team is dedicated to capturing your idea and turning it into a vibrant LED light up sign for your lounge - we tailor each neon sign to echo your style and personality.
Moreover, our LED signs are more than just visually stunning; they're built to last. Made with durability at the forefront, these signs promise long-lasting performance without compromising on the refined and stylish design of the sign.
Invest in a custom neon lounge sign from Voodoo Neon, and let us help you cast an amazing glow across your lounge.
At Voodoo Neon, we don't just create neon products; we create neon experiences. We want to light up your world in the most enchanting way possible.
Voodoo Neon - where creativity meets quality and design meets durability.
Common Questions About Our Lounge Room Neon Signs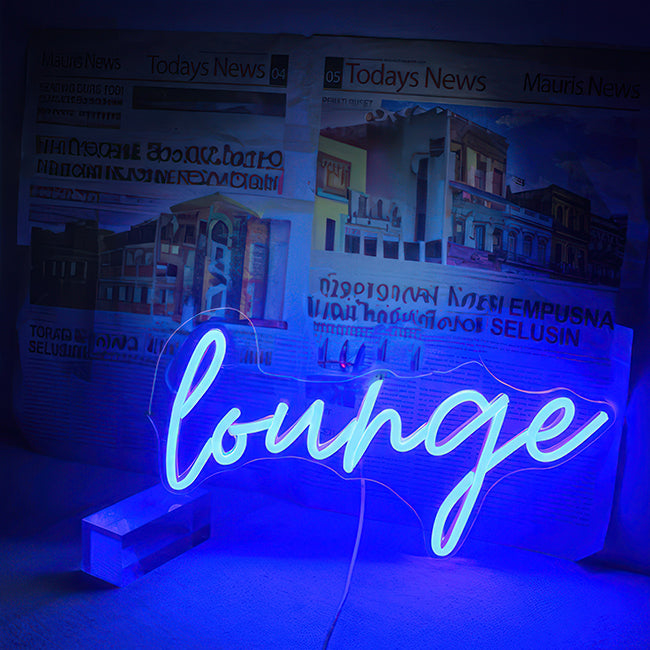 How much do lounge room neon signs cost?

Typically a neon sign for your lounge will set you back $300-1800.

Pricing depends greatly on the size of the sign, the design itself, the complexity of the design and the specifications of the electronics in the sign.
What color options do you have?

We have 21 different LED light colors to choose from.
How many fonts can I choose from?

We have a font library of over 100,000 fonts. In addition to this we can trace and use any font that you wish.

Simply send us the font name and we can design a sign using your specific font.
How long does it take to make a lounge sign?

Like all of our neon signs, we need about 2-3 days to make a neon sign.
What is the shipping and delivery timeframe on your signs?

We dispatch all of our signs via UPS and Fedex. delivery to the United States is 5-6 business days.
Why have a neon sign in your lounge room?

Neon signs set a mood and ambiance which is not possible with other kinds of lights.

A neon sign will radiant outwards, sideways and backwards through the clear backboard and onto your wall behind. This provides a radiance which is unequalled in lighting.

A custom neon sign is also designed to your liking with personalized messages, words, and phrases to suit your idea. This makes it a truly unique piece of wall art, a one of a kind of piece.
What is the warranty on a neon sign?

We have a 2 year warranty on all of our neon signs.
Are LED neon signs safe to use in a lounge room or indoors?

Yes - Our neon signs are made with US certified components and electronics. Our neon signs are safe to touch, and easy to maintain, and perfectly safe to use indoors, in lounge rooms, homes, and mounted to plasterboard walls.
Ready-Made Neon Signs for Lounge Rooms
If you're looking for something less custom, then choose one of our ready-made neon signs for your lounge.
Questions about lounge room neon lighting?
Contact our helpful team today!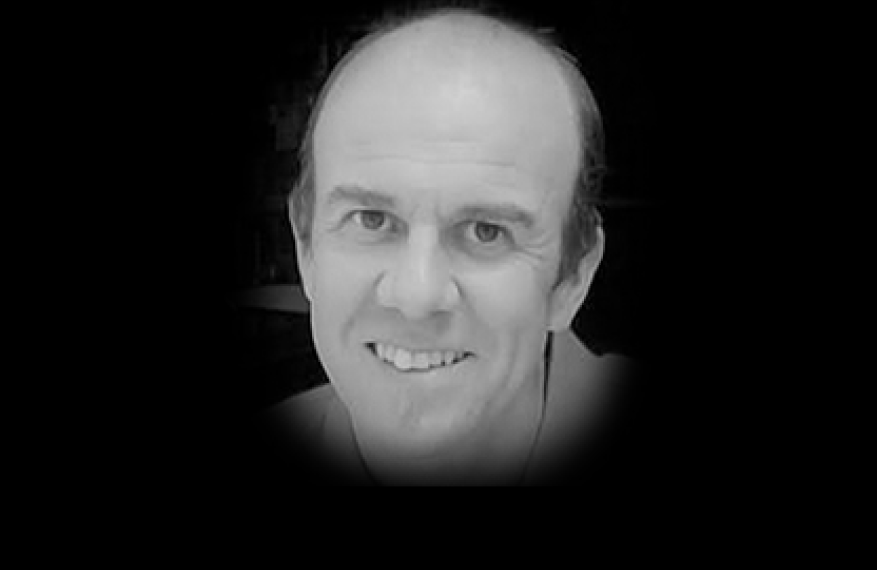 Chris is our resident interior decor expert with an eye for detail. He's helped many people incorporate our neon signs into their lounge room decor.
With over 20 years experience in interior design he can help design a lounge room decor to warm, entice and welcome. Often missed, the lounge is a crucial living space, and neon can draw the eye while also delivering soft light tones necessary for good living spaces.
We can make a custom neon sign to suit your decor and lounge - Contact our team today!
Brands That Trust Us