We Make Exquisite Neon Man-Cave Signs
Your man-cave is your quiet space, the space you wind down in, private and yours. Sometimes others come and go in that space, but the ambiance in your man-cave is paramount to the relaxation level you can achieve.
We specialize in designing and building sensational neon signs for man-caves.
We can help make your man-cave extraordinary - warm, welcoming and relaxing space with the kind of mood lighting and glow that only neon lighting can deliver.
Contact our team today to tell us about your man-cave and the idea of the neon signs you want!
Customers who bought a neon sign for their man-cave said ..
Awesome signs - the home bar looks great!
Customer service team fast and spoke to me on the phone. I'm not that old, but prefer to speak to someone.
Highly recommended.
Thanks - the Porsche sign is awesome!
Get a FREE Design & Quote for Man-Cave Neon Signs
Tell us about the neon signs you want for your man-cave and we'll design a mock within 1 business day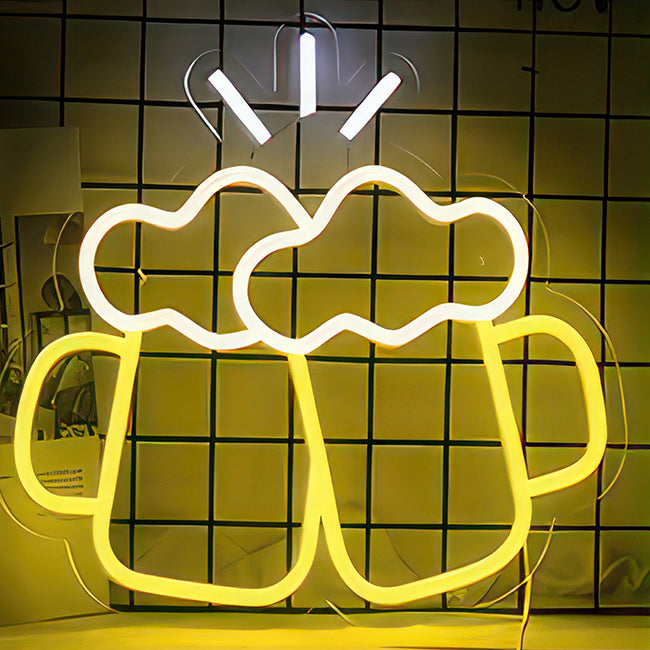 Where ideas become reality
We turn your neon man-cave sign ideas into fully functioning neon signs to put up in your garage or man-space.
Step into your man-cave and be welcomed with warm and glowing wall art courtesy of Voodoo Neon. We make the ordinary man-cave an extraordinary man-cave with our expert man-cave decor neon design.
Our man-cave LED signs are just everyday signs - we custom make them and they are a statement of your personal style. Handcrafted with precision, our custom neon signs embody a perfect blend of innovation, creativity, and quality. It's more than just an sign its true wall art designed just for you - an affirmation of your uniqueness.
Our custom man-cave LED signs are designed to illuminate your haven with a radiant glow, transforming it into an ambiance that resonates and shows your design to its best.
Neon signs don't just provide light, they provide mood setting, messages of inspiration, or achievement. Neon decor for man-cave is about setting the mood, creating an atmosphere where you can relax, unwind, and embrace the comfort of your own space. The versatile LED lights offer stunning brightness and longevity, ensuring that the sign will last in your man-space for years to come.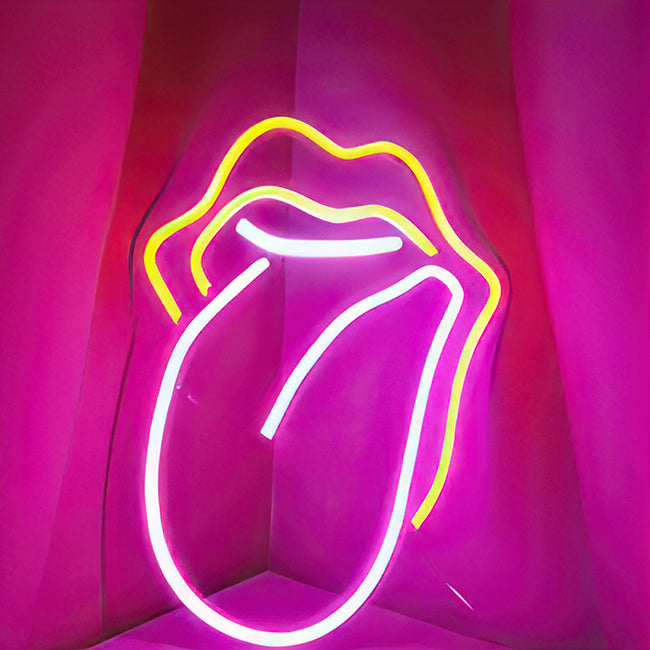 More than just man-cave decor
Our man cave neon signs are both functional and impressive in craftsmanship - they offer a vibrant and bold touch to any space. The neon light brilliance can't be ignored - it demands attention and adds a dynamic edge to any room. It's not just about the glow - it's about making your space warm, inviting and relaxing.
Voodoo Neon brings you custom neon wall signs that are more than decorative pieces. You can customize your neon light sign to match the theme of your man cave perfectly, or to a specific design you have in mind, making it genuinely and uniquely yours, in a one of a kind neon art piece.
Your man-cave is your unique space, and yours alone, its the place you relax and enjoy quiet time. Voodoo Neon's man-cave signs are designed not just to impress but to express. They are not just products - they are stories waiting to be told. So buy one of our man cave led signs today and express yourself in bright lights.
Every neon sign tells a story. What will yours be?
Common Questions About Man-Cave Neon Signs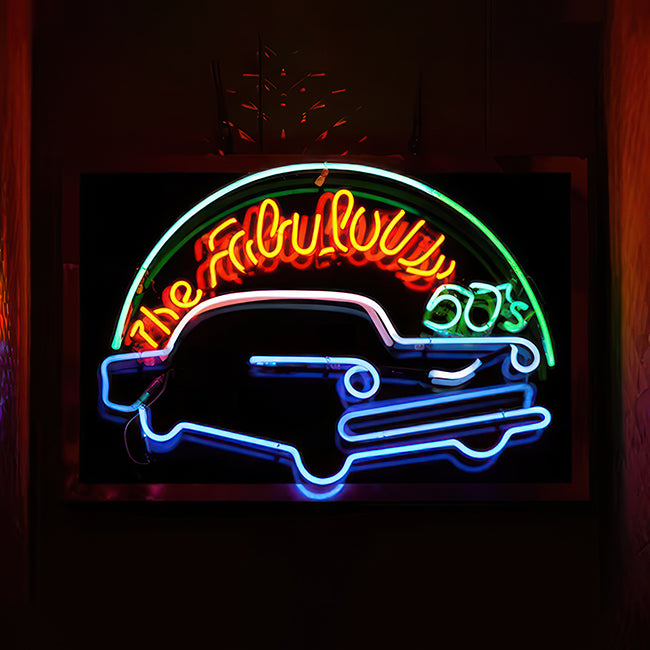 What are the most popular neon signs for man-caves?

The most popular that we sell are the ready-made beer signs, car brand logo signs, motor oil company logo neon signs, and band logo signs.

The Porsche sign, and Tesla signs are very popular for man-cave decor.
Can I get a fully custom neon sign for my man-cave?

Yes - A lot of our clients have something very specific in mind, and want to build that. We can take your idea, design, sketch, or logo and turn it into a working LED sign to put up in your man-cave or garage.
Why buy a neon sign for your man-cave?

There are many reasons, and primarily:

Neon signs provide ambiance to a man-space
Neon signs offer mood lighting to the space
Neon signs provide a quality background to any space, including a man-space, man-cave or garage
There is a certain amount of nostalgia to having a bright neon sign of your favourite logos or brands in your space (like a Porsche neon sign, or Telsa sign, or a Castrol sign)
How long does it take to make a neon sign?

We take 2-3 days to build a neon sign.
What is the delivery timeframe?

We use Fedex and UPS for our parcels and typically this is 5-6 days via Express Post for all parcels to all locations within the United States.
What is the warranty on your neon signs?

We have a 2 year warranty on all of our neon signs - we stand by our quality of workmanship.
How many colors can I use in my man-cave sign?

We have 21 colors to choose from, and you can use one or all of these within the same sign if you wish.
What elements can I design or customize in a man-cave neon sign?

We can modify almost everything about a neon sign to suit your specific man-cave, garage or space.

You can fully control:

Design: We can work with any custom design, logo or idea that you might have - simply let us know. We consult with you, but you always have final sign off on any design.
Colors: We have 21 LED light colors you can choose from.
Mounting: We have many mounting options, including wall mounting options, hanging options, frame mounting option and desk stands.
Indoor/Outdoor: We make indoor neon signs and can also make outdoor weather-proofed custom neon signs for your man-cave or garage.
Backboard: We have several colors and also can UV-print an elaborate design onto the backboard of the sign.
Backboard Cut: We can cut to letter (near naked neon), cut to shape (close cut to letters and shape), and rectangle cut.
Dynamic Neon: For a real wow factor, we can also provide dynamic neon, which is by far the most wow factor you can have in a neon sign.

Talk with our team about your man-cave neon sign project.
Ready-Made Neon Signs for Man-Caves
If you don't need a custom neon sign - here are some of our best selling ready-made neon signs for a man-cave.
Questions about man-cave neon decor?
Contact our team for help!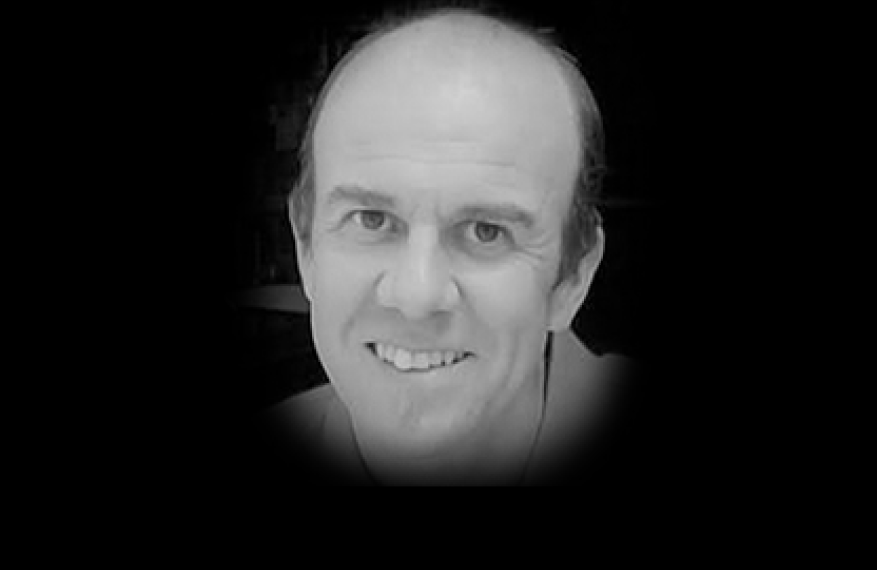 Being a man it's much easier to align with what makes a man-cave special, and the types of signs you would want to have in your own space are typically the kinds of signs someone else would want.
With over 20 years experience in home decor, neon sign design and online, Chris has helped numerous men design custom neon signs for their man-cave. From beer signs, bar signs, nude women signs, to fully custom artwork, he's happy to help contribute to your man-cave decor with a neon sign.
Contact our customer service team to discuss your new man-cave neon sign today!
Brands That Trust Us