We Build High-Quality Outdoor Neon Signs
As a business owner, we're sure that you're always looking for ways to make your brick-and-mortar business stand out and attract more customers.
One way to do this is by investing in an outdoor LED business sign. Outdoor LED signs attract the eye, illuminate, and invite customers to visit your brick and mortar store. The LED lights in these kinds of signs are efficient, hardy, easy to clean and offer unparalleled brightness and color vibrancy.
We specialize in manufacturing custom outdoor neon signs for business, for events and for many other uses. Contact us today!
Clients who bought an outdoor neon sign say ..
Located outside on our new football building the signs really stand out.
So much so I got text messages from lots of people asking where we got the signs from.
Honestly, people are going crazy about them!
Just wanted to let you know I received the sign today. I took it straight to our outside wall and mounted it. Wow, so bright and clear!
Blew us away!
All thanks to Chris and the team at Voodoo Neon - we got the signs for putting outside on our event space today. Went together easily, and works perfectly.
Will be great for our festival setup!
FREE Design & Quote for Outdoor Neon Signs
Simply fill out the form below and we'll be in touch with a concept design and formal quote.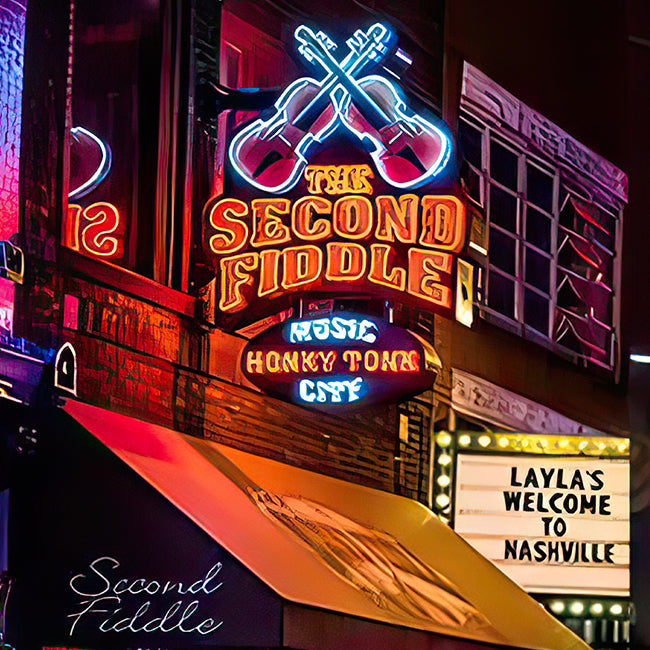 Vibrant Outdoor Neon Signs for Business
Ignite your business's visibility with our outdoor neon sign. Expertly crafted to withstand the rigors of outdoor environments, this neon sign is a beacon of brilliance that will punctuate your brand's presence. The high-quality LED technology we employ enhances its durability, ensuring it stands as a testament to your business's endurance.
An outdoor neon sign is not just a mere sign; it's a testament to your brand's vibrancy and verve. With one of our neon signs illuminating your establishment, or brick and mortar store, you'll not only attract potential customers, but also create a vibrant atmosphere that resonates with the essence of your business.
Our neon signage offers an impressive spectrum of colors, allowing you to select hues that best represent your brand identity. Whether you want the warmth of a soft pink glow or the rush of dynamic blue, our outdoor neon signs ensure your message shines in its truest form. Designed to withstand external conditions like rain, wind and dust, out outdoor LED signs promise longevity without compromising on brightness or color vibrancy.
Advantages of Custom Outdoor LED Signage
The advantage of using an LED sign lies in its energy efficiency and lifespan. LEDs use up to 80% less energy than traditional neon signs and have a lifespan that extends years beyond conventional options. Thus, with Voodoo Neon's Outdoor LED Signs, you're investing in a product that is both economical and environmentally friendly.
Furthermore, we appreciate the uniqueness of every business and provide personalized solutions tailored to fit each brand's specific needs. Our LED signs are fully customizable in size, shape, color, content, and layout. This way, we ensure your Outdoor LED Sign truly embodies your brand spirit.
Let our Outdoor LED Signs be the luminary landmark for your business. With Voodoo Neon at your service, illuminate your path to success with style and substance. Choose us for neon signage that's as unique and enduring as your brand!
Common Questions About Outdoor Neon Signs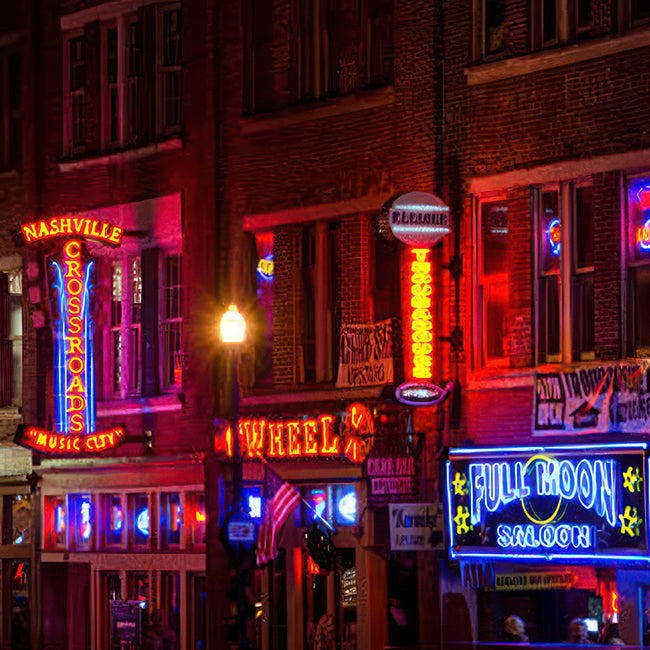 How much does an outdoor neon sign cost?

A typical outdoor neon sign will range in price from $700-4000.

It's very hard to answer this one without knowing the specifics, so if you have a project in mind, please reach out to our support team and we can help design and quote on your sign.
How long does it take to make an outdoor neon sign?

Once designs are sign off, then we typically need 2-3 business days to actually make the sign(s).

Once completed we send an email with post-production images and video (if using dynamic neon).
What is the shipping time on the sign?

Our standard shipping times with Fedex and UPS are 5-6 days.
What is the warranty on your outdoor signs?

We have a 2 year warranty on all of our signs.
What design options do I have?

We can design any outdoor sign you wish - our team are experts in helping customers with their needs.

We can trace and work with any font you choose.
We have 21 colors of LED lights to use.
We have UV-printed backboard as an option.
We also offer the spectacular dynamic neon, which takes signs to a different level of experience.
What power supply do you use for your outdoor signs?

Our outdoor neon signs come with a waterproof power supply that is rated to -5f to 125f. It can be used in rain, snow, and most weather conditions.

All of our signs come with a US approved power supply (UL listed) and a US plug(s) - just plug it in and it works.

All of our signs come with a either a 120" or 200" power lead.
Do your outdoor signs come with a dimmer?

By default our outdoor signs do not come with a dimmer as the dimmer we currently use is not certified for all weather.

Having said that, we can include a dimmer if you plan to house the power supply inside the building and out of the weather.
Can your outdoor signs be used in hot or cold temperatures?

We design our outdoor signs to be as weatherproofed as possible - with silicone sealing on the LED lights, and backboard, outdoor specific power supplies (USA approved UL tested). We take every precaution to make a high-quality sign that is good for outdoor use.

Our outdoor LED signs are rated to -5f to 125f. They can be be used in rain, snow, and most weather conditions without any issue.
How do I connect one of your outdoor neon signs to power?

Our signs come with an outdoor approved power supply, which is USA approved standard UL tested.

Our signs also come with a US power plug which can be plugged into an outdoor power point, or you can can have an electrician connect directly your power board.

Signs vary on the amount of power needed - mostly based on the size. Most of our outdoor signs have 2 or 3 power supplies, so multiple power points might be needed.

Our designers, we'll be able to advise on how many power points you will need for your specific sign during the concept design phase.
More questions?
Our customer service team are ready to help!
Brands That Trust Us