Collaborations with Influencers, Designers & Artists
Here at Voodoo Neon we're a creative bunch - we like to be artistic and stylish in our products and designs. We like to work with people who are of the same mind.
Often we collaborate on projects - we also work with community groups to give back when we can.
If you're an artist, a designer or an influencer looking to work with us then reach out and contact our team.
FAQ about our Collaborations
Collapsible content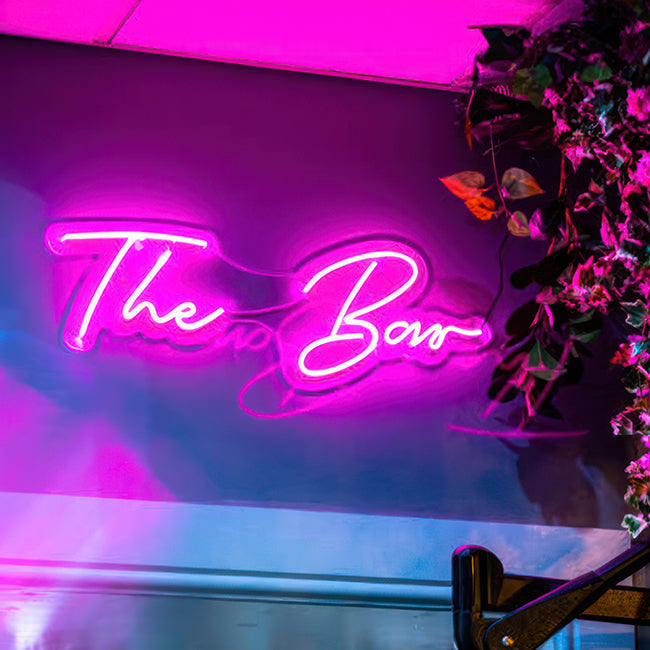 How do your collabs work?

We offer various discounts and affiliate rates to our collaboration partners.

Contact our team using the Collabs app and see how we can work together.
What social platforms are you looking for?

Mainly we like to work people who sell through their own website, through Instagram, through Facebook.

We're also open to any other social platforms that work for you.

Contact our team to see how we can work together!
How long to be approved for a collab?

Our team typically approve within 1 business day.

If you're one of our partners you can use images and content from our website in your promotions.
How long does it take to make a neon sign?

Typically 2-3 days to make a sign. We have one of the fastest production lines in the industry.
How long is delivery of neon sign?

Typically 5-6 days via Express Post.

Of the thousands of neon signs that we've made, we typically see 5-6 days postage.

All orders are sent Express Post.
How do I mount the neon sign?

We have many options on how you can mount your neon sign; including wall pins, wall screws, wall sticky pads, hanging wire, hanging chains and more - talk with our team about the options that best suit your situation.

We provide instructions on how to mount and install the neon sign.
Do your neon signs come with a remote controller?

Yes, no and maybe.

Yes - If they are an indoor sign, they come with a dimmer by default.

No - if they are a fully outdoor sign. Our dimmers are not weatherproof, they need to be kept out of the rain.

Maybe - If they are an outdoor sign, and you can install the power supply inside, and out of the weather, we can supply a dimmer controller.
How many colors can I choose from?

We have 21 different colors to choose from.

We can use any of these, or even all of these, within a sign - you have complete final control on the approval of the design.

Contact us and we can share our color selection chart with you.
How many fonts can be used?

We have a library of over 100,000 fonts that can be used in our neon signs.

The font options on our signs are near-limitless!
Can you design the sign for me?

Yes - We have an expert design team, who've built thousands of LED signs over the years. We know what looks good, what works, and what it takes to make a high-quality sign that will look impressive in a bar.
Does the sign come with a power supply?

Yes - Our signs all come with a power supply to suit the sign. If the sign is large it could be 2, 3 or even 4 power supplies needed to power the sign.

If the sign is an outdoor sign, it comes with a weatherproof outdoor power supply to suit the sign power requirements.

All of our power supplies are UL tested and US certified.
What is the warranty on your signs?

We stand by the quality of our signs, we offer a two-year warranty covering the sign and electrical components under appropriate use.
Questions about a possible collaboration?
Contact our team today!
Our University Partners