We Make High Quality Neon Open Signs
Attracting people to your brick and mortar business is hard at the best of times - it is made especially hard if people are walking past and they are not certain if your store is open.
A bright neon open sign attracts the eye, and makes it abundantly clear that your store is open for business.
We specialize in making custom neon signs for stores.
Talk to our team today, about how we can make a custom neon open sign for your business!
FREE Design & Quote for a Neon Open Sign
Tell us about the custom open sign you need and we'll come back to you within 1 business day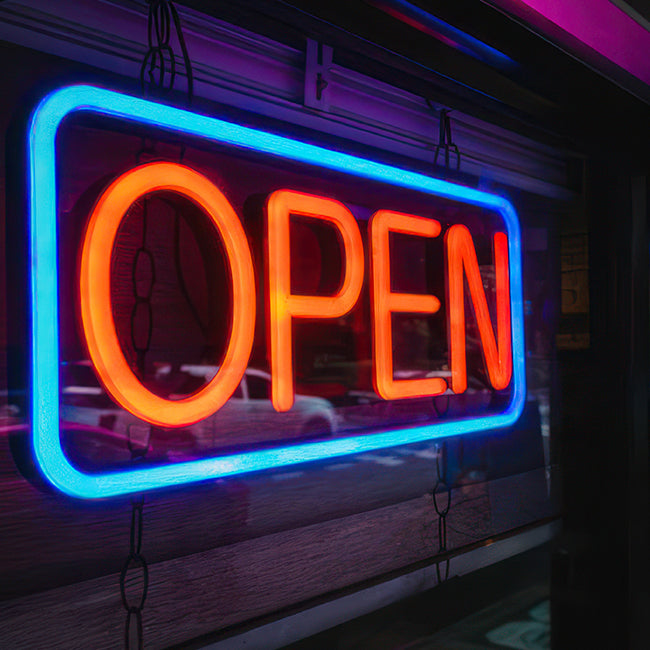 Make your business eye-catching with a vibrant open sign
Illuminate your business with Voodoo Neon's Open Neon Sign, an embodiment of vibrancy and visibility that can't be ignored. Featuring the latest LED neon light technology, this sign comes alive in a mesmerizing glow, instantly transforming your space into an inviting haven of warmth and style.

Engineered for brilliance, these open neon signs are more than just decor; they are an expression of your brand's personality. Each sign is meticulously crafted with the highest quality materials, ensuring long-lasting radiance and durability. The LED lights used in these signs are energy-efficient, offering you the perfect blend of aesthetics and sustainability.

What sets Voodoo Neon's open neon signs apart is their versatility. They effortlessly merge with any decor style, adding a touch of elegance to your interiors while also serving as an effective marketing tool for businesses. These LED light-up signs are not merely eye-catching; they can significantly improve foot traffic and enhance your establishment's visibility even from afar.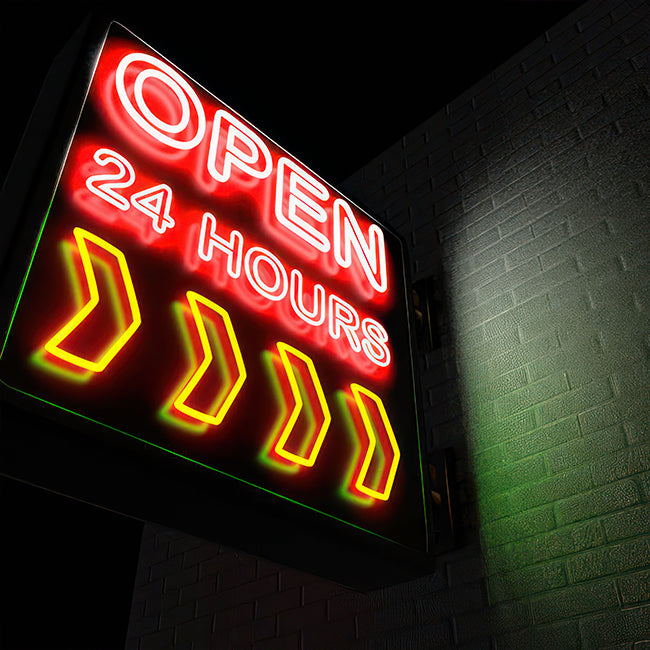 Experience the magic
Experience the magic of neon lights as they dance on your wall, creating a symphony of color and light that captivates every onlooker. These signs are easy to install, meaning you can start enjoying their mesmerizing glow in no time.

Investing in these LED signs is not just about buying a product; it's about painting your world in vibrant hues of neon lights. With Voodoo Neon's open neon signs, you're not just opening your doors to customers; you're illuminating the path towards a unique experience that only your brand can offer.

Join the Voodoo Neon revolution today. Illuminate your unique style with our open neon signs – because every brand deserves to shine brightly.
Common Questions About Our Open Signs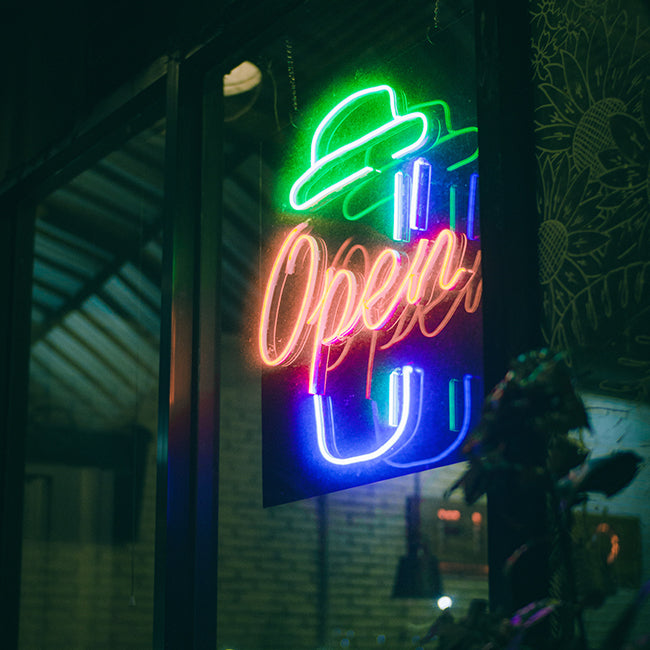 Do you make custom open signs for business?

Yes - We make custom open signs for businesses. We design and build custom neon signs to draw the eye and invite customers inside your store.

We can work with any design that you want made into a neon sign.

We work with you to design the sign, and iterate feedback with design revisions until the sign is perfect and to your liking.
How long does it take to make a neon sign?

Typically 2-3 days to make a sign. We have one of the fastest production lines in the industry.
How long is delivery of neon sign?

Typically 5-6 days via Express Post.

Of the thousands of neon signs that we've made, we typically see 5-6 days postage.

All orders are sent Express Post.
How do I mount the neon sign?

We have many options on how you can mount your neon sign; including wall pins, wall screws, wall sticky pads, hanging wire, hanging chains and our open signs you can hang in the window or door if you wish - talk with our team about the options that best suit your situation.

We provide instructions on how to mount and install the neon sign.
How many colors can I choose from?

We have 21 different colors to choose from.

We can use any of these, or even all of these, within a sign - you have complete final control on the approval of the design.

Contact us and we can share our color selection chart with you.
How many fonts can be used?

We have a library of over 100,000 fonts that can be used in our neon signs.

The font options on our signs are near-limitless!
Can you design the sign for me?

Yes - We have an expert design team, who've built thousands of LED signs over the years. We know what looks good, what works, and what it takes to make a high-quality sign that will look impressive in a bar.
Does the sign come with a power supply?

Yes - Our signs all come with a power supply to suit the sign. If the sign is large it could be 2, 3 or even 4 power supplies needed to power the sign.

If the sign is an outdoor sign, it comes with a weatherproof outdoor power supply to suit the sign power requirements.

All of our power supplies are UL tested and US certified.
Ready-Made Neon Open Signs
If you don't need a custom neon sign - here are some of our best selling ready-made neon open signs.
Questions about our business signs?
Contact our expert team today!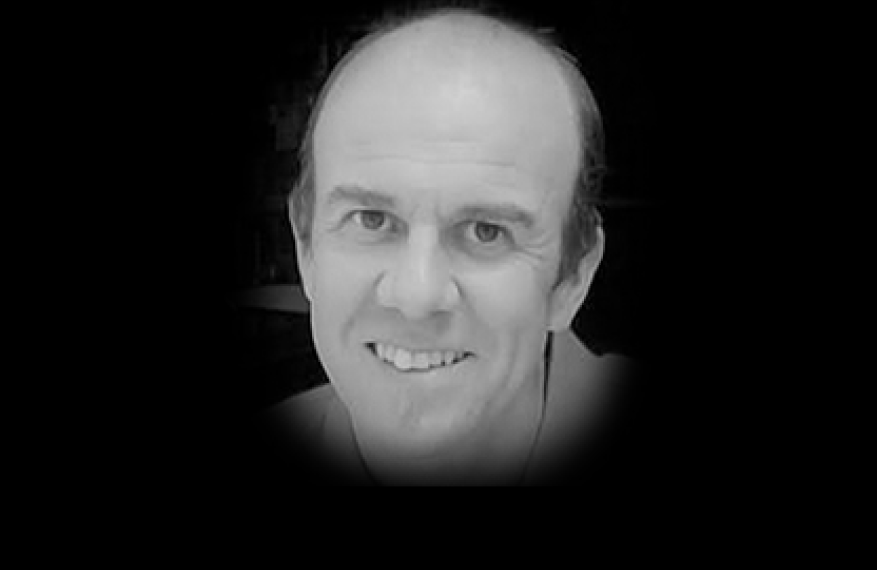 Chris has years of experience in marketing, sales, and neon signs. He's helped brick and mortar businesses draw in more customers with effective use of LED neon signage.
Open signs are just the beginning, but always form the basis of every good brick and mortar store.

Founder of Voodoo Neon, Chris has worked with many brick-and-mortar stores since 2008.
Our University Partners